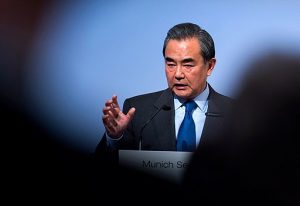 I gave an interview on topical issues in China-Africa relations in anticipation of Chinese Foreign Minister Wang Yi's Africa tour. Some of my answers can be read below.
China's Foreign Minister Wang Yi will pay official visits to Nigeria, the Democratic Republic of the Congo, Tanzania, Botswana and Seychelles from January 4 to 9, 2021. This trip is different compared to previous years due to the coronavirus pandemic that has ravaged economies and the debt crisis in many African countries. Why does this trip matter for China and each of the countries, Nigeria, DRC, Tanzania, Botswana and Seychelles, amid the challenges?
TZ: It is very likely that Chinese support for Africa's response to the Covid-19 pandemic will be on the top of the agenda during Wang's Africa visit. The timing of the visit is not coincidental, as discussions around the global distribution of Covid-19 vaccines are in full swing. The race for a corona vaccine and its distribution in the Global South has become a geopolitical matter. For the Chinese government, the provision of a vaccine that is affordable and does not pose unsurmountable logistical challenges is not only a humanitarian question but also an opportunity to flex its 'soft power muscle' in Africa. With Sinopharm having released promising data from phase 3 clinical trials and Sinovac's vaccine having recently been approved in Egypt, the Chinese government has a heightened interest to diplomatically facilitate the roll-out of these vaccines across Africa. Wang can be expected to do exactly that in the African capitals he will visit. China's 'vaccine diplomacy' is likely to become even more pronounced, as it looks as if Western governments will grab all available vaccines for months to come. The Chinese government in turn has always emphasised the necessity to make a vaccine available to Africans as soon as possible.
Continue reading

"Interview on Chinese Foreign Minister Wang Yi's Africa tour"