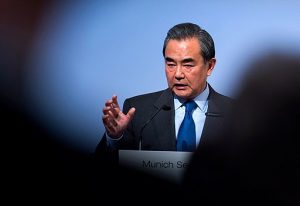 Here I share with you some of my answers from an interview on the state of China-Africa relations, as Chinese Foreign Minister Wang Yi has embarked on his January Africa tour.
A number of analysts had predicted that BRI was experiencing a slowdown in funding. With Botswana and DRC joining, what does it say about Chinese president Xi Jinping's mega initiative?
TZ: The official admission of Botswana and the Democratic Republic of Congo into the Belt and Road Initiative is a diplomatic success for Beijing and serves Chinese efforts to counteract growing public perceptions that the Initiative might lose momentum. With the membership of the Belt and Road Initiative in Africa growing to now 46 countries, the Chinese government can plausibly maintain its narrative that it is successfully steering a new era of globalisation.
Whilst Botswana will be of secondary importance within the Belt and Road Initiative due to its geographical location and its relatively small population, the country joining the club has symbolic and political value for Beijing. Gaborone had been one of the last fierce China sceptics on the continent under former President Khama. During his visit, Wang could now reap the fruits of Beijing's intensified political and economic engagements with Botswana since coming into office of President Masisi.
Both the DRC and Botswana have seen their interest-free loans that matured in 2020 written off during Wang Yi's visit. What significance did the visit have against the background of growing concerns about Africa's growing debt?
TZ: The cancellation of some of the DRC's debt corresponds with China's practice of forgiving maturing, interest-free debt on a case-by-case basis. Announcing the cancellation of some interest-free debt during Wang's tour served as a signal towards other African debtors that China remains an accommodating creditor. However, debt will remain a politically sensitive issue on top of the agenda in China-Africa relations for the foreseeable future, as the ongoing Covid-19 pandemic has curtailed the debt service capacity of African treasuries. Especially countries that have taken on significant amounts of concessional and commercial debt from Chinese banks for large-scale projects under the Belt and Road banner are likely to require further debt rescheduling. The Chinese government will face the increasingly difficult task of maintaining the image of a benevolent development financier for the Global South, whilst simultaneously cashing in on its loan-debt investments along the Belt and the Road.
In Tanzania, Wang witnessed Chinese companies China Civil Engineering Construction Corporation (CCECC) and China Railway Construction sign a US$1.3 trillion contract to build the fifth phase of the Standard Gauge Railway linking Mwanza to Isaka, in the north.
What's your take on Wang's trip to the African countries and the outcomes?
TZ: Wang's visit to Tanzania has confirmed Beijing's keen interest in rebuilding relationships with Dodoma. With the Kenyan SGR having reached a funding impasse, leaving a rail gap between Naivasha and the Ugandan border, Tanzania becomes again strategically important for the Belt and Road Initiative. At the same time, there seems to be movement on the Tanzanian side regarding the Bagamoyo mega-port and special economic zone, a project that was reportedly discussed between Magufuli and Wang during the latter's visit.
The signing of contracts for the fifth phase of Tanzania's SGR is also a clear indication that Tanzanian-Chinese relations during Magufuli's second terms will be marked by cooperation rather than by confrontation. After Chinese companies had lost the Standard Gauge Railway project over irregularities in the initial tender process, China Civil Engineering Construction Corporation and China Railway Construction will now get involved in what is a crucial infrastructural link for the Belt and Road Initiative. Whilst the now contracted phase 5 between Mwanza and Isaka will be financed from government coffers, Tanzania has been trying to secure loans from China Exim Bank for the outstanding stretch between Isaka and Makutupora (phases 3 & 4). It is likely that China Exim Bank will get involved in the Tanzanian SGR if that means that Chinese companies will construct all the remaining sections between Makutupora and Mwanza.
Wang's statements in Nigeria and Tanzania must be understood as a reassurance for African governments that China wants to remain the partner of first choice to develop the continent's infrastructure. Whilst lending from China Exim Bank and China Development Bank has become more conservative in recent years, Chinese policy bank will continue to fund viable projects in sound fiscal contexts to keep up demand for Chinese construction firms in Africa. At the same time, we will see an increase in Chinese public-private partnerships that entail project finance, whereby African infrastructure will be financed, constructed and operated by Chinese investors.