Edited volume on China's role in Africa's railway renaissance will be published in Routledge's New Regionalisms series in July 2023.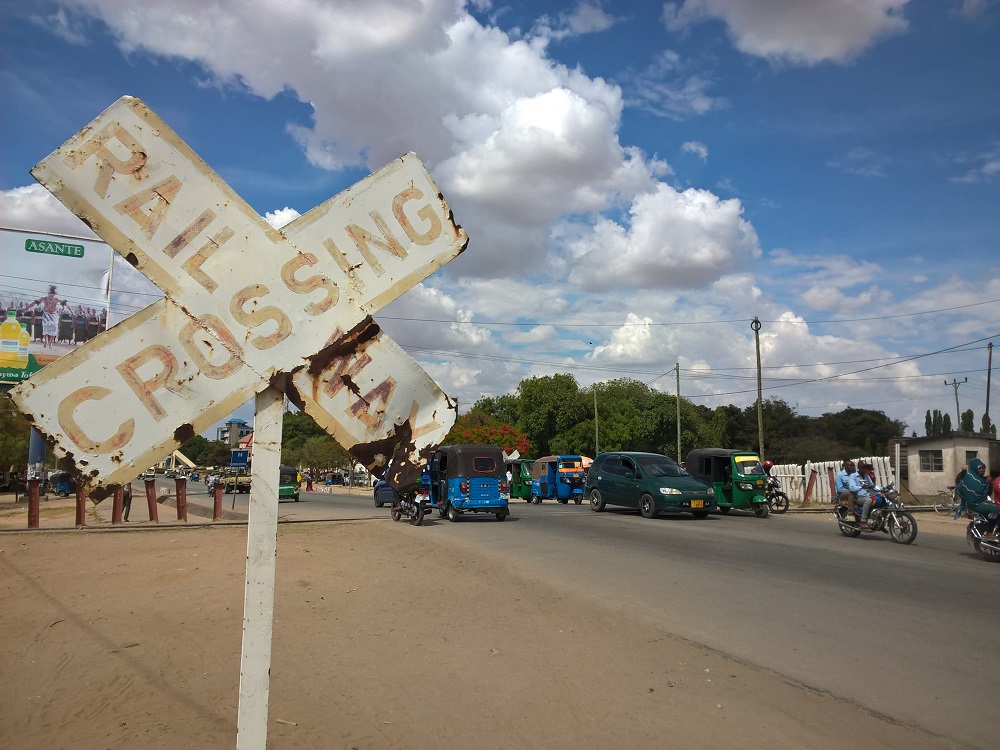 Book description
The recent renaissance of railways in African development planning at national, regional and continental levels of governance has coincided with growing Chinese interests in globalising the country's railway sector and related industries under the Belt and Road Initiative. Half a century after the historic construction of the Tanzania-Zambia Railway, railway projects are yet again symbols of Sino-African cooperation, albeit in substantially different geo-political and economic circumstances. This book provides a multi-disciplinary study of key drivers behind, and ramifications of, Chinese-built railways in Africa.
The collection compiles research that ranges from the micro to the macro level of analysis, conducted by a diverse group of scholars from the fields of development studies, economics, engineering, geography, history, international relations, sociology and political science. The book contextualises China's major role in Africa's railway renaissance from political-economic, spatial and historical perspectives. It examines how Chinese-built railway projects have interrelated with African regionalisms and exposes persistent challenges in regionalising the continent's railway renaissance. In-depth case studies provide insights into social, economic and political contexts of, popular narratives about, and lived experiences along railway projects with Chinese participation, including Angola's Benguela line, the Addis Ababa-Djibouti railway, Kenya's Standard Gauge Railway and Nigeria's Lagos-Kano railway.
Critics' reviews
"This is an insightful and well-researched book that delves into the complex dynamics of China's involvement in Africa's railway development. The contributors offer nuanced analysis of various railway projects and explore the political economy, spatial implications, and impact on African development. The book provides a valuable perspective on the controversies and challenges involved, making it an essential read for anyone interested in China-Africa relations, infrastructure development, and the global economy."
Professor Carlos Lopes, The Nelson Mandela School of Public Governance, University of Cape Town.
"As one of the embodiments of big infrastructure projects in Africa, railways are back in vogue. This volume could not be more timely because it captures the most recent trends in Africa's railway renaissance and critically addresses the role of Chinese financing and construction. A particular strength is that it balances coverage of some of the weightier questions – such as the reasons for the Chinese big push into rail and the receptivity of African governments to projects that are often highly speculative – with fine-grained analyses of particular projects across the continent. Some authors address the deeper history behind many ostensibly new visions, while others offer ethnographic insights to the social effects of railways from the perspective of those who use them or watch the rolling stock as it rumbles by. All in all, it is a nicely weighted collection, with contributions from scholars drawn from different regions and academic disciplines."
Professor Paul Nugent, Centre of African Studies & School of History, Classics & Archaeology, University of Edinburgh.
"Taking the reader well beyond (disproven) Chinese debt trap narratives and superficial descriptions of China's BRI in Africa, the scholars featured in the book examine the conjuncture (and sometimes confluence) of Africa's infrastructure needs and development goals with China's global ambitions. Case studies demonstrate how China flexes its infrastructural and financial muscle, but also how Chinese railway firms and other infrastructure contractors are dependent on the goodwill of African governments and societies. Filled with context-specific and critical analyses, collectively, these chapters show us the weight of unique histories, the influence of African countries' national and sub-national actors and contexts, and the power of China's interests in attracting other global infrastructure players to Africa as exemplified by the US Build Back Better and the EU Global Gateway initiatives. The inclusion of Ian Taylor's piece serves as a touching tribute to his valuable work in the field. While the jury is still out in terms of the lasting development impacts of China's railway projects on the continent, this book will undoubtedly become required reading for anyone interested in how China-Africa engagement actually plays out."
Dr Yoon Jung Park, Adjunct Professor in African Studies, Georgetown University and Executive Director, Chinese in Africa/Africans in China Research Network.
"This book presents the development of Africa's railway infrastructure and China's role and impacts. Since 2000, China has emerged as the leading financier and contractor of railway infrastructure development, Africa's largest trading partner, and a key source of productive investment. It is indisputable that China-Africa economic cooperation has positively contributed to Africa's economic transformation. Railway connectivity remains a key driver of African development, carbon-neutral pathways, and promoting a continental common market. Africa has the prospect of tapping China's world-class railway expertise and resources to fill its massive infrastructure deficit. Supported by multiple case studies, the book will contribute to exploring the opportunities, challenges and lessons in Africa's railway sector. A highly recommended book for policymakers, practitioners, and researchers."
Dr Arkebe Oqubay, Senior African Policymaker and British Academy Global Professor and author of Made in Africa.
"The editors have assembled a fascinating set of contributions. The chapters offer innovative, unique, and in-depth case studies that help contextualize historically as well as politically the role played by a variety of Chinese actors in African railway projects. The volume is a must-read for any scholars or students looking at understanding the politics of railway infrastructure in a multidimensional way."
Dr Lina Benabdallah, Associate Professor of Politics and International Affairs, Wake Forest University.