A collective tribute to a true friend of Africa and a wonderful teacher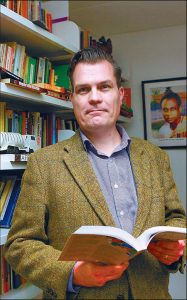 On 22 February 2021, we lost Professor Ian Taylor. Ian has been a world-renowned scholar who made outstanding contributions in the fields of International Relations, African politics and China-Africa studies. Besides his remarkable academic achievements and output, Ian was an extremely passionate educator who has inspired generations of students at all levels of their studies and literally all across the world. He was genuinely interested in the opinions and lives of his students and truly cared for them. This 'collective obituary' is a modest attempt to pay tribute to the important role Ian has played as a 'teacher', mentor or supervisor for many of us. We thank the editors of the St Andrews Africa Summit (SAASUM) Review to honour Ian's life and legacy by publishing this collective tribute in their 2021 edition.
In the typical Ian-esque manner, Prof. Taylor often joked that his only 'claim to fame' was that he, during his and his wife Jo's time at the University of Botswana (2001-04), taught Kennedy Kamoli, who would later, in 2014, stage a coup d'état in Lesotho. Of course, everyone knew that his modesty was misplaced. Ian has done pioneering work in what is now a burgeoning subdiscipline, China-Africa studies. But his work and interests went far beyond 'China in Africa'. Ian published many highly influential books and articles on various aspects of politics and the political economy of Africa, on African political thought, on international institutions, on the (under)development of Africa, on peace and conflict on the continent as well as on regionalism and Gramscian and Marxist theory.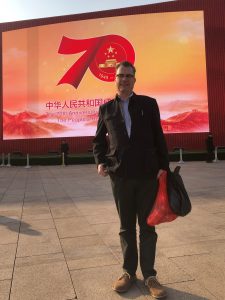 No doubt, he was an academic 'superstar' or, as the Cambridge Review of International Affairs once put it, "one of the most authoritative academics on Sub-Saharan Africa's International Relations". What made him special is that he never considered himself a 'superstar', let alone make others feel that he was one. He was incredibly humble and did not take himself too seriously. Occasionally, he would send us his newest publication. In the subject line of the email: 'my latest nonsense'. Ian's humble nature had a direct impact on how he interacted with his students. He was very approachable and genuinely interested in what students had to say. In class, he created a warm, very pleasurable learning atmosphere in which students felt comfortable to share their views.
Throughout his extraordinary career, Ian remained steadfast and loyal to his political ideals of a more equitable and just world. He was a radical – a very gentle radical. He never compromised on his convictions of what is right and what is wrong. What he most certainly considered wrong was the enduring systematic exploitation of Africa by external actors and economic interests. At the same time, he would never let African political and economic elites escape from their responsibility for the fate of their people.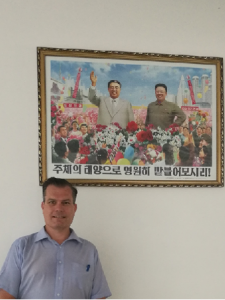 Ian was an extremely hard-working academic who was marked by his humility and proud of his working-class background. He was eager to learn from others. In contrast to many leading academics, he really listened when others spoke. He incorporated silenced voices, not least from Africa, into his work and in diversifying thought at the institutions he taught at by embracing previously unheard or ignored ideas. He was puzzled about the fact that the University of St Andrews would offer a degree on International Political Theory without substantive input on Africa. He filled the gap by offering a module on African political thought. After all, he was a person of action not of talk. It was a pure pleasure sitting in his class listening to this incredibly knowledgeable man – sometimes dressed in his hoodie with the 'University of Addis Ababa' print – and discuss with him the thought and action of organic intellectuals such as W.E.B. Du Bois, Marcus Garvey, Frantz Fanon, Thomas Sankara, Julius Nyerere, Walter Rodney and Steve Biko.
It was particularly important for Ian to be in exchange with students and academics from Africa. He taught courses at universities in Botswana, Ethiopia, Uganda and, for almost two and a half decades, at his alma mater in Stellenbosch where he had earned his PhD in the late-1990s. Amongst both students and faculty in St Andrews, his office was legendary for the colourful book walls Ian had erected around his desk. No doubt, his office hosted the biggest Africana library in Scotland. But there were also thousands of books on China, political economy, history, political thought and so on. It was indeed impressive to see the variety of literatures Ian delved into. At some point during my PhD, I simply stopped consulting the university's library. I would knock on Ian's office door (which stood wide open most of the time), since there was a good chance he had the book I needed. On the few square metres of open wall that were not covered by books, there were photos of Amílcar Cabral, Antonio Gramsci, Chris Hani and Kwame Nkrumah. It was as if he wanted their eyes to watch his desk on which he carried on, in written form, their struggles for true liberation, social justice and emancipation. In the crowded book shelves, the curious student who visited Ian in his office would spot busts of Rosa Luxemburg and Karl Marx, next to souvenirs and gifts from all over the world.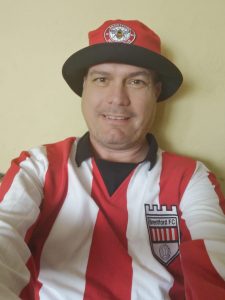 But one would leave Ian's office not only stunned by its décor but, more importantly, always elevated by his positive spirit and attitude. Ian had an unbelievable gift to make others feel good. With his dry sense of humour, he could turn a shitty day (of which there are usually many in the life of a PhD student) into a brighter day. I remember a message exchange with him about football. Spending his teens in West London, for young Ian it was obvious which team to support. Brentford FC was his choice, since it was in his words a '100% local club' and, he would jokingly add that only 'the fascists and glory hunters in West London' would support Chelsea. He was not done wisecracking, as he started to blame me and my tribe for the rather modest performance of his favourite team over the last 80 years. He wrote: 'Actually, you should feel guilty about this. We were at the top of the First Division in the 1930s and then Adolf started his thing and we've been crap ever since… I blame ALL Germans 😀 😀 '. It was not least funny moments like this that made Ian such a wonderful person to spend time with.
Even after the diagnosis last year, Ian did not lose his positivity but instead remained optimistic and full of zest for action. I recall him expressing his annoyance about Covid-19. The pandemic would not allow him to travel to Africa in 2020 – for the first time since 1992. At the same time, he fully accepted his fate and underwent various therapies with stoic tranquility, despite their heavy side effects. He was immensely grateful for the help he received from the doctors and nurses. It was obvious that his firm belief in God gave him faith no matter what would come.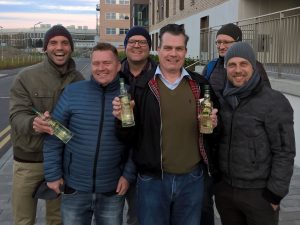 Two weeks before his death, I visited Ian for the last time, together with Pádraig Carmody, a long-time companion of his. We had an almost light-hearted, very pure time and laughed quite a bit. Jo and Ian showed us the very first issue from 1963 of the Journal of Modern African Studies whose co-editor Ian was. Ian told us stories of his family's time in Botswana, where their daughter was born, of the time when he hitchhiked from Mauretania to Senegal and of the weekend trips during his stays in Addis Ababa. On Thursdays or Fridays, he would check Ethiopian Airlines' vast itineraries and book a flight to one of the few African destinations he had not been to. Wanderlust and curiosity were innate to Ian.
Our thoughts and sympathy are with Ian's family. From all of us to you, Jo, Blythe and Archie: We hope you might find some solace in reading about how Ian inspired and touched so many of us across the world. We wish you strength and faith in the future.
Ian, it is a true honour to have known you. We shall meet again. Until then, we will live off the wonderful memories of you and shall aspire to honour your immense legacy. A luta continua!
Dr. Tim Zajontz, St Andrews
Ian's PhD supervisee (2015-2020), University of St Andrews
---
---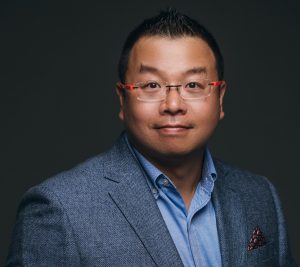 In the summer of 2010, Ian and I were at a Beijing market that sells all things "old China" to tourists. Browsing at a stall specializing in Cultural Revolution posters, we saw a poster depicting disgraced party leaders. Pointing at the caricatures, and to the utter disbelieve of the stall owner, Ian named each leader. Most Chinese people will struggle to name these old leaders, never mind a 'lao wai'! Ian was always unassuming and quietly confident. His confidence and belief in my abilities supported me through the ups and downs of my research journey and will always remain with me.
Dr. Steven Kuo, Cape Town
Ian's PhD supervisee (2007-12), University of St Andrews
---
Professor Taylor had a tremendous impact on my time at St Andrews. Always insightful, the stories he told were something of legend. His classes challenged convention and the commitment he showed to his students was unwavering. I feel enormously privileged to have been taught by Ian and have never met a student of his who would say otherwise. He will be greatly missed.
Jake Eisenecker, St Andrews
Ian's student, Politics of Africa (AY 2019-20), International Relations of Sub-Saharan Africa (2019-20), University of St Andrews
---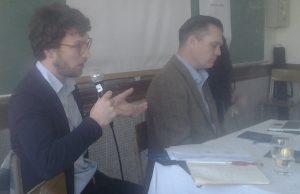 I came to Ian's course with little knowledge about African politics and with the utter conviction that regional integration was the unfailing remedy to nationalism. His classes were a true eye-opener. I learnt that regionalism was not always pursued for lofty intentions but used and abused by elites for political incumbency and patronage, all with the complicity of the international community. And I discovered that beneath the fiction of regional organisations lied a whole world of actual regional-building forged by cross-border activities. His class turned out to be my starting point for an academic path dedicated to the study of regionalism ever since.
My fondest memories, however, will be of later years of friendship – of laughing at ourselves, as he was sweating heavily under the thick tweed coat he refused to take off despite us having ordered plenty of spicy Szechuan food.
Dr. Frank Mattheis, Brussels
Ian's student, Political Economy of Southern Africa (2006), Stellenbosch University
---
Professor Taylor was my PhD supervisor, mentor and friend since I joined him in 2011. He steered me to discover my passion, pushed me out of my timidity, taught me how to defend my position—all while always having my back and keeping an eye out for my security for when I was on fieldwork abroad, or when a company I was researching about wrote to the university in order to sue me. He believed in me—as he did in all his students in whom he invested his time and concern. He believed in our dreams and ambitions. Despite his stature as a world leading authority in his field, he never made any of us feel small at any point in time.
While a lot of supervisors would just put us down on the list of their supervised PhDs and move on, Professor Taylor always took time to keep in touch. Over the last 7 years, I have had the chance to collect memories of him that I will always cherish in the form of the email banters that we will have about everything and nothing. He would always have the right words to comfort me with when I would write to him about my unpleasant professional encounters. He would forever chide me for destroying the wonderful developmental state model that he had in his mind though.
I miss him dearly, even more now that I know that there will be no cheerful email popping up in my inbox to reinstate my faith in the worthiness of fighting for the right thing. He would want us to keep up his legacy. He was my guru and will always remain so.
Dr. Honita Cowaloosur, Port Louis, Mauritius
Ian's PhD supervisee (2010-14), University of St Andrews
---
I was fortunate enough to have taken two classes on Africa with Ian in my undergraduate years. Those classes triggered my passion for working on and with the continent and I'm glad to have spent five years' living in various African countries since then. It is fair to say that my personal and professional trajectory was immensely influenced by Ian's teaching and I remember his intellectual rigour and clarity – underpinned by personal empathy – with great fondness. He left a lasting impression on me as a great teacher and I will treasure his memory dearly.
Peter Lang, Copenhagen
Ian's student, Politics of Africa (AY 2010-11), International Relations of Sub-Saharan Africa (2011-12), University of St Andrews
---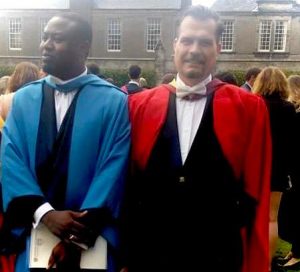 An excellent Scholar and Mentor, Ian was always forthright with his advice and diligent in providing feedback. His dedication to African scholarship and fascination with the continent was unparalleled. Permit me to share only two examples of Ian's several acts of kindness and steadfast commitment to students' welfare:
I will never forget Ian's excitement when I passed my viva in January 2015. On the eve of the examination, he had spent a good part of his afternoon putting me through a mock viva at one of the cafes in St Andrews. On D-day, I had been asked to await the verdict of the examiners after what felt like a gruelling two-hour exchange, and I had gone to Ian's office for the break. Upon confirmation that I had passed, he screamed yes! and pumped his fist in the air, appearing even much more excited than I was. On our way to the statutory celebratory lunch with my other supervisor, Dr. Gurchaten Sanghera, Ian gleefully informed everyone that I greeted on the way that I had just passed my viva 'without correction', much to my amusement. Ian was that warm and committed to the welfare of his students.
After my studies, I had upon return to Nigeria reached out to Ian around 2016 to assist with accessing the academic records of Dr. Victor Omololu Olunloyo, a St. Andrean and prominent Nigerian, who had graduated with a PhD in Mathematics in 1961, and who had required assistance with securing his academic transcript from the University. Without having to bother the Registry myself, Ian had set to work and secured Dr. Olunloyo's records within days, much to the delight of the Octogenarian who clearly had the fondest memories of his time in Scotland in the late 1950s- early 1960s. Ian was always ready to commit his networks and personal resources to make life better for anyone that he came in contact with.
We have lost a mentor, a most extraordinary Scholar and beloved friend whose life and times enriched our lives. We must carry the torch forward and take on the mantle from where Ian left it. May Ian's family and friends be comforted and may his kind soul rest in perfect peace. Amen. The world has lost an amazing scholar and human being.
Dr. Babatunde Tolu Afolabi, Nairobi
Ian's PhD supervisee (2011-15), University of St Andrews
---
Ian Taylor was one of the most exceptional minds I've ever had the privilege to learn from. I studied under him during the spring of 2019, while doing my Masters in International Political Theory at the University of St Andrews. That summer, he also supervised my Masters Dissertation. In that time, I was lucky enough to bear witness to the wide scope of his creativity, as he encouraged me to to work beyond the constraints of theoretical conventions and the limits of established disciplines- which ultimately helped set the tone for my work in my PhD. He was an incredibly kind individual whose generosity for sharing his wealth of knowledge was boundless. I will always admire him for his commitment to the shamefully neglected field of African Studies, and be grateful to him for the support and inspiration he provided in my academic career.
Brenden Benjamin, St Andrews
Ian's MLitt supervisee, International Political Theory (2019), University of St Andrews
---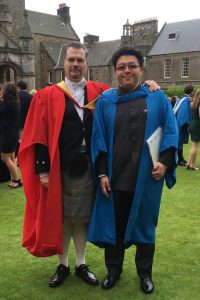 What I would like to share with everyone at this shitest moment is what Ian said to me when I finally found him on the final submission day of my PhD thesis – I needed his signature for the submission and his phone had no signal whatsoever. And just as I was so anxiously looking for him around our little town, he showed up on North Street, looked at the pale me, and said, "but it's OK (now you find me)". And he went on signed my PhD thesis with his signature blue marker on a wheelie bin.
Ian will be remembered a lot more than just a supervisor, but an irreplaceable companion, a friend who always has your back, or to myself, a family member who is just always there. I am sure that sadness is definitely not among one of those things that Ian would like to see from us, rather to be happy, kind, and stay just no matter how messy this world is becoming. Now our dearest supervisor has gone, "but it's OK", his spirit remains with us always, and we shall continue to make him proud.
Dr. Cheng Zhangxi, Beijing
Ian's PhD supervisee (2010-16), University of St Andrews
---
In the brief time that I had the privilege of knowing Professor Taylor, he quickly became my favourite teacher and left a profound impact on me. His wisdom, passion, and kindness were truly inspiring, and I wish I could have told him how strongly his class helped shape my personal views and understanding of the world, far outside the bounds of any academic field. I know he has inspired so many people to match his devotion for fostering a more just world, and he did so at St Andrews (as, I'm sure, everywhere else) with anecdotes and a genuine humour that I will remember fondly. I am so grateful that I am one of the people to be impacted by him for years to come, and he will be greatly missed.
Sara Bollag, St Andrews
Ian's student, Politics of Africa (AY 2019-20), University of St Andrews
---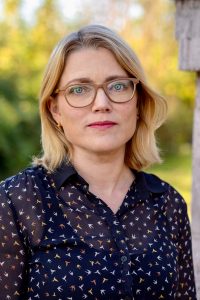 I will remember Professor Ian Taylor most of all for his curiosity. He had an extraordinary observational ability, and approached the world with a desire to know it. His curiosity was grounded in commitment rather than naivety: He was always ready to learn new things and to explore topics from unconventional angles. This resulted in influential and celebrated research, yet his most valuable legacy may come from demonstrating through personal example the importance of making the journey worthwhile.
Prof. Heidi Østbø Haugen, Oslo
Ian co-supervised Heidi's PhD thesis (2009-12), University of Oslo
---
Entering honours, I was assigned the Politics of Africa module, which was not my first choice and I was sceptical about whether I would enjoy it. However, Professor Taylor's enthusiasm, passion and knowledge about Africa inspired me to pursue two further modules on African politics and I hope to go on to study the region at master's level. He was an inspiring man whose critical analysis and all-round world view opened my eyes to so many topics which I had never considered before. He will be greatly missed by everyone, including the students he taught at St. Andrews.
Kirsten Clarke, St Andrews
Ian's student, Politics of Africa (AY 2019-20), University of St Andrews
---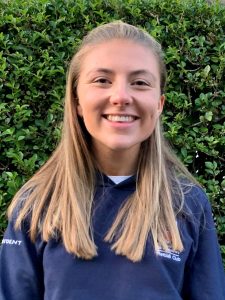 Not only was Ian Taylor a great Professor, but he was also one of the kindest and most fascinating people I have had the privilege of meeting. I was fortunate enough to have Ian as an academic advisor in my first year. What started as me attending Ian's office hours to try and get out of my Spanish module turned into an opportunity to hear Ian discuss his extensive academic adventures. His knowledge and passion about not only Africa, but all aspects of life, was simply infectious. Before I knew it, I was on a plane to South Africa to volunteer in the townships surrounding Stellenbosch. If it wasn't for Ian's encouragement, I would not have had the courage to embark on this life-changing experience. Beyond this, Ian was my tutor for the "Politics of Africa" module, as well as my dissertation supervisor. Even during the hardest points of his treatment, he would take the time to send me the most fascinating articles or call me to discuss new ideas he had thought about. I will be eternally grateful to Ian for his advice, knowledge, and wit during my time at St Andrews.
Charlotte Corbett, St Andrews
Ian's student, Politics of Africa (AY 2019-20), dissertation supervisee (2020-21), University of St Andrews
---
From the minute we stepped into Professor Taylor's classroom we were challenged to learn more, criticise more and always to ensure that we pushed ourselves to be our best. Professor Taylor has sparked a passion for Africa in all his students. For me his enthusiasm has shaped my university experience and his guidance has transformed my future plans to become centred around African politics. Without a doubt, Professor Taylor's inquisitive and questioning nature has inspired us all to think differently about the world around us and to always ask questions to ourselves and to the world.
Isabel Remers, St Andrews
Ian's student, Politics of Africa (AY 2019-20), University of St Andrews
---
Professor Taylor taught me in my final year at the University of St Andrews. He was deeply knowledgeable, passionate about his research, hugely supportive in pushing me to challenge myself in my work, and always willing to chat football! He was kind enough to act as a referee for me as I sought both Master's and PhD opportunities. Ian was intelligent, humble, and supportive of others. He will be sorely missed. Rest in Peace.
Dr. James A. Malcolm, Coventry
Ian's student (AY 2004-05), University of St Andrews
---
Professor Taylor provided me with my first true introduction to African politics and led one of my favourite courses during my time here at St Andrews. I am indebted for the support he provided me both during his module and for my dissertation. His support and guidance throughout Honours has been instrumental in my academic development at St Andrews.
Erin Llerandi, St Andrews
Ian's student, Politics of Africa (AY 2019-20), dissertation supervisee (2020-21), University of St Andrews
---
I was one of Ian's students in his African Political Thought module and was profoundly inspired by his scholarship, personality and friendship. Ian was very gracious and always willing to mentor students even when he was not their supervisor. He invited me one time to coffee where I discussed with him my research project and he was very kind with his time and gave me important guidance on my research and after our meeting shared with me conferences related with my area of research where I can present my work. I also learned a lot from his African Political Thought course and was impressed by his vast knowledge and experience in and on Africa but that would not intimidate students because of Ian's delightful character and humility. Ian and I kept in touch until his last days of his illness. Ian always kept others in mind right to the end.
Muhyadin Saed, St Andrews
Ian's student, African Political Thought (2019), Univeristy of St Andrews
---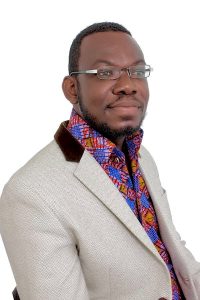 I have known Prof. Taylor since 2018 when he agreed to be the co-supervisor for my PhD. It is sad Ian will not be there to see me through the rest of my PhD journey. From the moment I met Ian, he struck me as a top professional in his field, human-centred, strong personality and an affable character. He's been such a phenomenal mentor and drove me to give of my very best. Not only was Ian concerned about my academic progression, but he showed a lot of love and care for my personal well-being and that of my family. After Ian got to know I am Ghanaian, he shared very fond memories of his time and love for my country (which he had visited with his family). Our last conversation was very insightful and deep, and the memories will live with me for a long time; I was over-joyed when I saw him wrap a nice Ghanaian Kente (a multi-coloured woven African fabric) strapped to his sofa. We shared our common love for pan-Africanism and Nkrumahism, and even planned to have a joint publication on the security dimension of Nkrumah's pan-African agenda; how sad that this will not see the light of day as Ian's glorious light dim so early. The foundation Ian has laid for me is strong enough to surge forward and propel me to do great things in honour of his memory. May Ian's soul rest in perfect peace and may the Lord continue to comfort his wife Jo and two lovely kids.
Patrick Peprah Obuobi, St Andrews
Ian's PhD supervisee (2018-21), University of St Andrews
---
I was devastated to hear about the passing of Prof. Taylor. Ian was undoubtedly the best and most inspiring professors I have ever had – Master's included. As well as being legendary in his field, he also instilled belief in my academic ability. I feel incredibly lucky to have had him as my dissertation supervisor and to get such sage life advice from him.
Iona Smith, Amsterdam
Ian's student, International Relations of Sub-Saharan Africa (AY 2019-20), University of St Andrews
---
Professor Taylor was an incredible man and teacher. He taught me the power of storytelling, and the crucial place that it holds in education and academia. If you want to make an impact, tell the stories of your life. After all, that is how we all learn about the world. And his life stories were quite something! He will be sorely missed but not forgotten, and his influence will continue to inspire the work of all those whom he taught.
Gabriella Hudson, St Andrews
Ian's student, Politics of Africa (AY 2019-20), University of St Andrews
---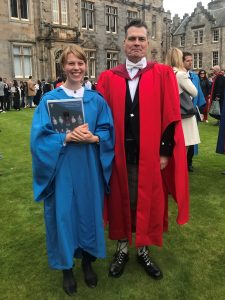 During the years in which I was Ian Taylor's PhD student at the University of St Andrews, and the short time since, I had the privilege to have a mentor who was a committed scholar and teacher, and a very kind person. While perhaps a little intimidated at first, I got to know Ian as a supportive supervisor, unpretentious and open, driving every encounter with his many questions. I appreciated the freedom and confidence he gave me to explore research avenues that were not necessarily his own, while, at the same time, I could rely on his straight-forward advice and clear judgement. We also had the chance to meet during his various research and teaching trips to Addis Ababa, Ethiopia, where Ian was well liked and respected. He took time to engage with his students, and delighted in looking for treasures in the little second-hand bookshops. I will miss him very much.
Dr. Katharina Newbery, Leipzig
Ian's PhD supervisee (2014-19), University of St Andrews
---
Professor Taylor was one of the first tutors I had upon entering honours. I remember being blown away when speaking to him in his office, not just from the volumes of books and busts of African leaders on the walls, but from the well of knowledge and insight he could so easily draw from to guide you. I've reminisced about his classes many times with friends; he was truly loved by all of us.
Leo Kelly, Manchester
Ian's student, Politics of Africa (AY 2019-20), University of St Andrews
---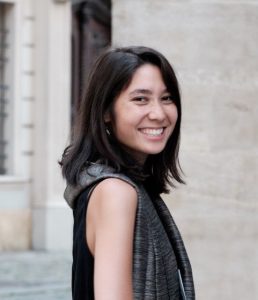 With the typically curious and inquisitive mind of an undergraduate IR student, I was encouraged and fascinated by the wealth of knowledge of Professor Taylor. His office felt like a treasure trove and his many personal anecdotes fed into his lessons were always inspiring.
Prof. Taylor was my MA thesis supervisor and as such always pushed me to pursue critical and diverse narratives. He seemed unbothered by my lack of academic discipline (deadlines, rules etc) but rather encouraged me to trust my own ability to think – to formulate meaningful, original analyses. This vote of confidence by a mentor and teacher, and shift of perspective from grades-and-deadlines to knowledge and truth-seeking, has had a profound and lasting impact on me. Thankful beyond words!
Martina K. Jefcoat, Tokyo
Ian's student and MA supervisee (AY 2013-14), University of St Andrews
---
I was sad beyond words to hear of Ian's sudden death. Due to a huge interest in Global Justice and Africa I was attending his course while visiting the University of St.Andrews for a semester. This course was not only the most fascinating one that I ever attended in 6 years of studying, but also – and even more important – were Ian´s persona, knowledge, passion, kindness, attitude, sense of justice and astonishing charisma of highest inspiration to me and left an incredibly immense impact. In fact, it is a lot due to his teachings and a lovely, very inspiring and encouraging conversation we shared that I found a strong belief in my ideas and a further academic path. He has really been such a constant inspiration for me over the last two years and I feel honored and thankful beyond words for the privilege of having met him. His spirit will forever remain with us. My thoughts are with Ian´s family.
Mia-Sophie Scheurmann, Berlin
Ian's student, The International Relations of Sub-Saharan Africa (AY 2019-20), St Andrews
---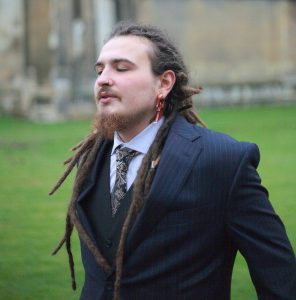 During my MLitt in International Political Theory at the University of St Andrews, Ian managed to implant in me a great interest in African Political Thought. During the first seminar, he walked in, looked at the Crass (English punk band) logo stitched on my bag and, to my utmost surprise, exclaimed that he had seen them perform live. That set the incredibly awesome and interesting tone of the seminars that followed.
Aristidis V. Agoglossakis Foley, St Andrews
Ian's postgraduate student, African Political Thought (AY 2018-19), University of St Andrews
---
In my experience with Professor Taylor, I found that his vast breadth of knowledge was only matched by his capacity for laughter and the interest and generosity he showed towards his students and others. I fondly remember walking into his office and his cavern of books and talking a while about African politics and his extensive travels around the world. I feel immensely privileged to have been taught by him and grateful for the curiosity of the world he instilled in me.
Graham Moore, St Andrews
Ian's student, Politics of Africa (AY 2019-20), University of St Andrews
---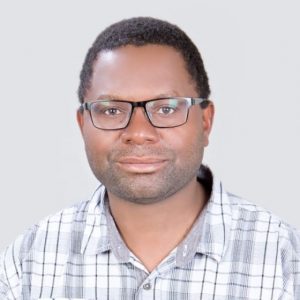 It was with great sadness that I learned of the death of Professor Ian Taylor. I met Ian for the first time in January 2008 when I joined the University of St Andrews's Centre for Peace and Conflict Studies as a PhD student and he became one of my PhD supervisors. I worked with Ian over many years, including to cover for him when he was on leave. He was kind, caring, compassionate and committed to social justice. Ian believed in me and provided me with a lot of support and guidance in my academic career. Only weeks before his death, he wrote to me asking how my family was doing and how we were coping during lockdown and to say that he hoped that teaching had given me some ideas and opportunities, which showed the kind of a person he was. He has left an immense impact on me. Professor Ian Taylor's death has deprived us of a brilliant mentor and colleague.
Dr. Patrick Tom, St Andrews
Ian's PhD supervisee (2008-11), University of St Andrews
---
From sending us endless emails with articles on African current affairs to telling us stories about how he once taught a future dictator, Professor Taylor showed great expertise and passion for his subject. Even though he was an extremely busy and accomplished academic, he always had time for his students and treated us like equals. Marking twenty 5,000-word essays in a week and holding regular office hours where he once told me "it's only 5,000 words you can do that in no time, don't stress". His impact on his students was profound, his module was one of the best that I have ever taken, and I owe my interest in African politics and future in this field to him.
Morgan Brannen, St Andrews
Ian's student, Politics of Africa (AY 2019-20), University of St Andrews
---
---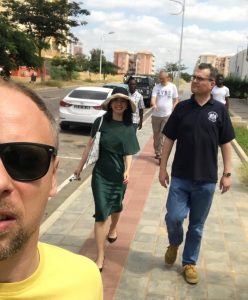 I had the privilege to conduct fieldwork with Ian in Angola and Zambia in 2019. Ian was surely an academic superstar but he did not act like one. Sporting his iconic Martens shoes and a questionably stylish jacket, he would always turn up at the interview with a notebook and a pen in his hand – the old-school way. With his academic standing and encyclopedic knowledge, he could teach an interviewee a thing or two about Africa's history, current politics or power dynamics, but Ian always was on the receiving end, listening passionately, making pedantic notes and asking dozens of follow-up questions like a curious student, not an accomplished professor. He always combined this hunger for knowledge with an utmost respect towards an interviewee, whoever it was – an illiterate farmer or a cabinet minister. Ian has taught me that the academic journey is never over, and the more you know, the more questions you should be asking.
Dr. habil. Dominik Kopiński, Wroclaw
Ian advised and contributed to one of Dominik's research projects
---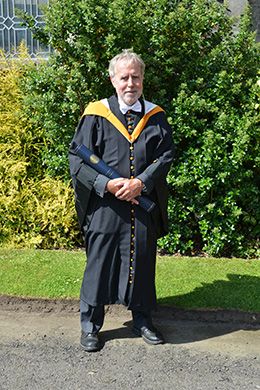 I first met Ian when he was a postgrad in Hong Kong, later we were both visiting professors at Stellenbosch for several years. I was proud to be part of Ian's project ex-Botswana and ex-Uganda with Dr. Pamela Mbabazi on African 'developmental states' at the turn of the century. And it turned out that Ian and I went to the same Grammar School in Windsor, albeit a decade or two apart. Ian very generously arranged for my honorary Doctorate at St Andrews 2014. The last time we were together was at an African IR conference at RUDN University in Moscow at the end of February 2020, just ahead of the pandemic. The edited collection from that meeting will include Ian's paper and will be dedicated to his memory. His legacy lives as one of the pioneers of studies of China and Africa. He will be sorely missed.
Prof. Timothy Shaw, Ottawa
Ian put Timothy forward for consideration to receive a Doctor of Letters honoris causa from the University of St Andrews which was awarded in June 2014
---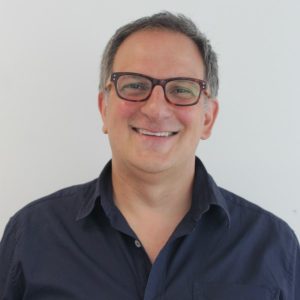 I was in the first year of my PhD on the Southern African Development Community (SADC) at the University of Manchester when I first met Ian. He was kind enough to make time to meet with me, while on a visit to Manchester, to discuss my research, including my plans for fieldwork in southern Africa. Ian was kind, intelligent and funny, and foresaw all sorts of obstacles I'd encounter. His advice was invaluable, and it helped to set out the strategy for how I would research the SADC. Many years later, after I published an article from my PhD, Ian got back in touch, which meant a lot me. May his legacy live long and may he rest in peace.
Dr. Stephen R. Buzdugan, Manchester
Ian provided advice during Stephen's PhD studies at the University of Manchester
---
I met Prof. Ian Taylor in his office at St. Andrews as a first year PhD student. Backpacking in Scotland I had just finished reading his book. Intimidated at first, the ice was broken and laughter ensued when his phone ringtone screamed "PICK UP, IT'S YOUR WIFE". He was exceptionally encouraging and generously shared ideas and books. His support extended to writing me a recommendation letter when I applied to the Institute of Chinese Studies-Harvard Yenching Institute doctoral fellowship and later introducing me to his networks when I was at Peking University and Harvard. I will always be grateful for the kindness he showed me. My deepest condolences to his family, colleagues and friends.
Dr. Veda Vaidyanathan, New York
Ian provided advice during Veda's PhD studies (2013-17)
---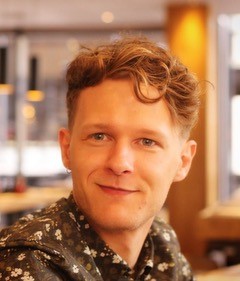 The excitement of seeking advice from Ian stemmed from never knowing where, or when, his responses would come from; whether late at night, whilst negotiating a remote border crossing – and often through an intermittent internet connection. Regardless of circumstance, you always received a full and enthusiastic response. Ian first agreed to meet when I was completing my PhD at the University of St Andrews, in the School of Geography. His kindness, just like his work, bridged disciplinary divides and he made time to ensure I was prepared for my fieldwork, hours before catching a flight to complete his own. The next time we crossed paths would be a few months later in Cape Town as he headlined the latest Africa-China conference. His ever-present generosity was equalled by his modesty. As an early career academic, I continue to be reminded of the time I dared to refer to him as 'the expert', to which he simply replied, 'there are no experts'. I know his work will continue to be an important source for those beginning their journey into Africa's international relations, just as it was for me.
Dr. Liam O'Brien, Rutland
Ian provided advice during Liam's PhD studies in the School of Geography, University of St Andrews
---
Ian was an outstanding scholar who contributed enormously to our understandings of Africa in the world. Ranging from his Gramscian critiques of South African foreign policy to his explorations of Africa's structural dependency, Ian produced thought-provoking, compelling and, critically, accessible work that will help students and academics for many years to come. I will be forever grateful for the support he gave me when I was just starting out as a doctoral student in Edinburgh. Following a typically excellent talk about his new book about NEPAD at the Centre of African Studies, Ian invited me to visit him in St Andrews to forage through his rich research archive, offering me advice and encouragement along the way. It is precisely this type of support and kindness that helped me, and I've no doubt many others, build confidence in their own research paths; it is what made Ian not only a distinguished intellectual but also a brilliant colleague.
Dr. Alex Beresford, Leeds
Ian provided advice during Alex's PhD studies at the University of Edinburgh
---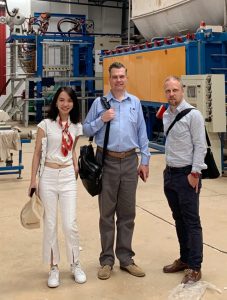 Prof. Ian Taylor's legacy includes his excellent writing, but it is so much more than that. He inspired many junior scholars and I am lucky to be one of them. I had the privilege to conduct fieldwork with Ian in Zambia and Angola. He encouraged me many times in the field and generously connected me to many resources that he thought could be helpful to my PhD research. He taught me things that I would never have learned from elsewhere: his unique sense of humor, optimism, integrity and kindness. I will miss him greatly and I aspire to be like him.
Hangwei Li, London
Ian offered advice to Hangwei during her ongoing PhD studies at SOAS, University of London, and the two conducted field research together
---
Ian Taylor's work hoovered in African studies in a way that colleagues and students admired and will continue to appreciate. In his email submitting his article on Walter Rodney for publication (pp. 15-26), he pointed out his strong believe in Walter Rodney's political methodology and Africa-centred epistemology which he noted will continue to have relevance in any study of Africa. Ian was unapologetically radical in his academic pursuits and his engagement was tied to the activism that informed this radicalism. With wide ranging interest in Africa, especially in Botswana where he taught at the University of Botswana for a while, Ian's interest started and expanded to other regions of the world without abandoning the African connection. He started in Hong Kong, for instance, and soon became a critical voice in China–Africa relations, his interest, of course going beyond the current avalanche of studies inspired largely by recent China–Africa relations that are driven by Belt and Road Initiative and encouraged by pilgrimages by African leaders to the Beijing Summit under the Forum on China–Africa Cooperation (FOCAC) framework.
Ian had multiple institutional affiliations over the period of his comparatively short career. He however published with CODESRIA, something that identified him not just with the Council but also with Africa and Africans. His 2005 co-edited study The Potentiality of 'Developmental States' in Africa: Botswana and Uganda Compared is an example. His review titled "Laughter as the best Medicine: Coping with the Nigerian Tragicomedy" (pp. 4-5) published in CODESRIA's Africa Review of Books was another example of his continuing engagement with academic work on the continent. This is important. The Council has pushed for African-centered perspectives on Africa. This focus often rubs non-African and non-black scholars of Africa the wrong way because the nature of knowledge production and the division of labour within it that make it almost abnormal for Africans to make this basic claim that is treated as normal for other areas of study. Ian was comfortable with this politics and it is for this reason that we share in his sad passing on. We hope this last article attests to the claims we have made of Ian and speaks to the value he attached to progressive politics that Walter Rodney advanced.
Dr. Godwin Murunga, Nairobi
Godwin is the Executive Secretary of the Council for the Development of Social Science Research in Africa (CODESRIA). Ian published a book and several articles in CODESRIA publications. in late-2020 he submitted an article on "The continuing relevance of Walter Rodney" which was published by CODESRIA posthumously.
---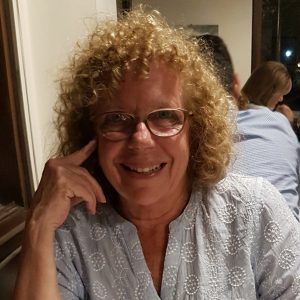 Ian and I first met in Stellenbosch ten years ago, although we knew of each other long before through common colleagues and because we shared intellectual interests. From our first encounter onwards, we participated together in many seminars and conferences, mainly in Latin America.
Ian visited Rosario for a workshop I organised at the Faculty of Political Science and International Relations and wrote a chapter on "Emerging powers and global governance" in a mutilingual book I organized with Clarisa Giaccaglia. The book was published in 2016 under the title "Poderes emergentes y Cooperación Sur-Sur. Perspectivas desde el Sur Global".
On behalf of the Programme of International Relations and South-South Cooperation (PRECSUR) at the National University of Rosaria, I want to express our sadness about the passing of a great colleague and a good friend.
He was a brilliant scholar, with a warm and gentle character. Always attentive to events in African countries, to systemic change and its consequent reconfiguration of forces. Always willing to participate in any academic project that promotes knowledge and research, without selfishness or egotism. We will miss him, although his legacy will always remain with us.
Prof. Gladys Lechini, Rosario
Ian and Prof. Lechini knew each other from workshops and conferences and collaborated on various occassions
---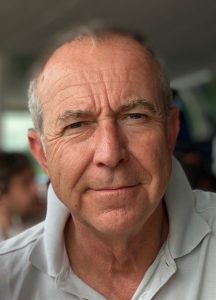 It is with much sadness that I heard the news of Prof Ian Taylor's untimely death. I knew Ian for many years, since the time he came to the Department of Political Science, Stellenbosch University, to read for his PhD in the late 1990s. After graduating in 2000, Ian was instrumental and the catalyst in the informal establishment of what Prof Peter Vale would later refer to as the Stellenbosch critical theory approach. Ian's dissertation on South Africa's post-apartheid foreign policy, using a neo-Gramscian analysis was the start and inspired many of us. It was an empirically rich and theoretically sophisticated volume of work, characteristic of his thoroughness in research and a harbinger of the vast volume of articles, chapters, books and edited books which were to follow and which are his lasting legacy. Ian was the epitome of the dedicated scholar, but he was also dedicated to equality, human emancipation and a dignified life for all. During the past 20 years he never wavered once from the values that put him on the path which continued in Stellenbosch, so many years ago. Those that have benefitted from his generosity as an academic, and who he put on their own path of discovery, are numerous. Ian was a Mensch in every sense of the word.
Over the years, he returned to teach in our postgraduate programs, was always available to co-supervise and examine theses and dissertations and, as an extraordinary professor at the department and in our faculty, we regarded him as one of our own. His love of Africa, which he traversed in all wind directions, was honest and genuine. In the last few years, we met less frequently. Unfortunately. There were a few times, when he was here, that I missed connecting with him.
Thinking about those missed opportunities, I am reminded of Seneca's words: "Putting things off is the biggest waste of life: it snatches away each day as it comes, and denies us the present by promising the future. The greatest obstacle to living is expectancy, which hangs upon tomorrow and loses today. You are arranging what lies in Fortune's control, and abandoning what lies in yours. What are you looking at? To what goal are you straining? The whole future lies in uncertainty: live immediately." This is not how Ian lived. He lived his life to the fullest.
I have fond and rich memories of our conversations. We always connected immediately; he was encouraging, extremely well-read and informed, supportive and he had a great sense of humour and an infectious laugh. He had time and made time for other people. Of Ian it can truly be said that the light that burns twice as bright burns half as long (Lao Tzu). To paraphrase Seneca, we cannot be deceived by our grief, but we must overcome it. Ian would have wanted that. I will miss him.
Prof. Anthony Leysens, Stellenbosch
Ian and Anthony have interacted for over twenty years in various capacities
---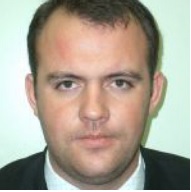 While planning the 2020 conference on Africa and the Formation of the New System of International Relations (AFNSIR), we invited Ian Taylor as a leading expert on North-South relations and were very pleased that he responded favorably and came to Moscow, to Peoples' Friendship University (until 1992 – named after Patrice Lumumba). First of all, we showed him the RUDN University History Museum with photos of numerous African leaders who frequented the university. On campus, we met a lot of African students, talked with them, they shared their impressions. Jan was pleased that we kept the traditions of solidarity since foundation. I remember him as a real intellectual: externally – modest, internally – very firm in his convictions.
Prof. Denis Degterev, Moscow
Ian was one of the keynote speakers at the AFNSIR conference in February 2020 at RUDN University. Denis is Head of Department of Theory and History of International Relations at RUDN Univeristy.
---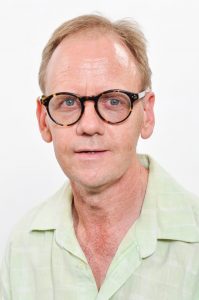 Our Department heard with great sadness and a profound sense of loss that Professor Ian Taylor passed away on 22 February 2021. Ian had long and deep roots with our Department. Not only did he receive his PhD from Stellenbosch, but he has also been an Extraordinary Professor in the Department since 2012.
He became interested in China-Africa relations years before it became vogue and already worked on these issues in his MA thesis, whilst he and Jo were studying in Hong Kong. However, his exceptional ability to contextualize Africa's position in the global political economy and his empirically sound, yet critical approach made him a popular and sought after lecturer, especially amongst our post-graduate students.
Ian and I became friends in the late 1990s when we shared an office in the Arts and Social Sciences building as PhD students. Prof Scarlett Cornelissen recalls that Ian also enrolled for a short course to acquire a working knowledge of Afrikaans and then used the phrase 'dis nogal 'n pluimpie!' Even years after Ian and Jo moved to Scotland, he would still order meals here in Stellenbosch in Afrikaans.
Ian was a prolific writer, with an encyclopaedic knowledge of various countries, notably in Africa based on the incredible number of countries he and Jo visited and to which they subsequently introduced Archie and Blythe to. During their visit to Stellenbosch in 2019, I was, as always, regaled with amazing stories of their recent visit to North Korea. It was impossible to get Ian to walk past a bookshop and it remains a mystery how he got the airlines to take his bags.
As recently as November 2020, Ian expressed the wish to come and teach at Stellenbosch again once he had completed treatment and even asked that we keep him in mind as an external examiner!
Ian, we will miss you.
Prof. Janis van der Westhuizen, Stellenbosch
Janis is Head of the Department of Political Science, Stellenbosch University, where Ian earned his PhD and taught for many years
---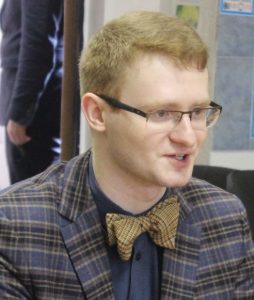 I first met Professor Ian Taylor at the AFNSIR conference at RUDN Univeristy in 2020. As an organizer, I was responsible for receiving foreign speakers and accompanying them to the event. We immediately found a common language with this wonderful scholar and teacher he told me amazing things about Africa and modern world during the conference. I have learned a lot from him. One of the conference days, we went sightseeing in Moscow city-center to see the Red Square. It was drizzling with snow. I offered Ian an umbrella, to which he laughed and replied that in Scotland it is considered good weather. Our young volunteer students also joined us to accompany a delegation of renowned scholars. Ian talked with them on an equal footing, as if they were his own students, he gave them advice and asked everyone about the scientific direction they would like to choose in the future. I will always remember this walk of ours. Ian really liked the museums of the Soviet period, the Kremlin and Lenin's Mausoleum. It was a terribly cold day and Ian treated us all to hot tea and pancakes as if he was following the long-standing Russian tradition of an open-hearted soul.
We will forever remember Professor Ian Taylor as a brilliant Africanist scholar, a kind and a good person, a real gentleman and an excellent mentor to everyone he met. Ian, you will be sorely missed and remembered with respect and gratitude.
Dr. Nikita Kuklin, Moscow
Nikita interacted with Ian during a conference in February 2020 at RUDN University
---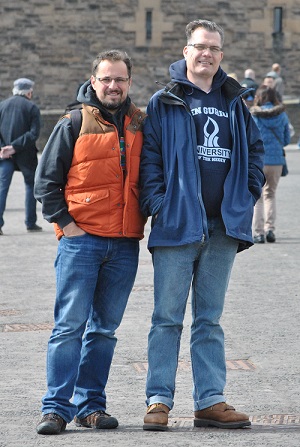 Ian and I first met in June 2009, at the 3rd European Conference on African Studies (ECAS) in Leipzig. We sat on the panel "'Beijing Consensus' versus 'Post-Washington Consensus'? China's Impact on Africa's socio-economic spaces". Ian was always keen on exchanging views and was very interested in Sovietized Hungary's policy towards Africa. Leipzig boosted his interest in Central and Eastern Europe, which he had followed with special care already for some time. We, then, agreed that he would visit us one day in Pécs. And he did! Many times, returning with great enthusiasm and advocating Hungarian, Polish and Czech scholarship in African Studies.
Ian kept returning to Pécs, in particular, after he had been introduced to the fine products of the first brewery of the country and the famous wines of the Villány wine region. One of the most important 'missions' for him, as he told me the other day, was to help us position Central and Eastern European African Studies in a wider global context and to reach out to young scholars and students to converse with them, encouraging them to engage themselves in debates.
We will always remain grateful for his support and all-time enlightening presence with his scholarly wit and enchanting humour. Ian was never lazy or sluggish to introduce his colleagues, academic contacts, or to say a couple of nice words to some important scientists, diplomats, top university managers to support others' efforts to get a boost in their research project, publication, or assignment as student.
Ian was a genuinely warm-hearted and open-minded person, who gladly invited our family to his home on our way back from Florida to Hungary. I will never forget when we arrived at their house in Saint Monans on an evening hour early April 2014, and after having realized that we had over 14 suitcases for the forthcoming almost two weeks, he just sighed: "OMG, the Hungarians have invaded us." During those mesmerising days in Scotland we certainly became closer friends, which I will value forever!
The entire China–Africa research community feels the pain and mourns as Ian Taylor has passed away. All the people who knew him, I am sure, will always remember his critical approach to African politics and the international relations of African countries. Ian will be deeply missed, but forever remain in our hearts and minds! May his soul rest in peace!
Dr. habil. István Tarrósy, Pécs
Ian and Dr. Tarrósy colloborated in various capacities
---
I only met Ian in passing once or twice at conferences, one I believe a State Dept conference on China in Africa or the African Union, and had an email exchange or two years ago. Once I looked into his work and tracked new pieces by him going forward, I was astounded by the breadth and excellence of his opus—like so many others who followed his work.
Although I did not know Ian personally, I will miss him, like so many around the world. My belated condolences and best wishes to Ian's family and friends.
Nicolas Cook, Washington
Congressional Research Service, African Affairs
---
Last week, I was shocked by the news of Professor Taylor's sudden death. In 2020, I was lucky enough to meet him when I volunteered at a conference he participated in. Ian Taylor was a wonderful scholar who was happy to share not only the knowledge but also aroused interest in the sphere of his studies. It was equally fascinating to talk to him personally and to listen to his presentation at the conference organized by our department. Professor Taylor was a very kind, positive, and patient person, this is evidenced by the case of his lost luggage at the time of the trip to Moscow. During the conference, Professor Taylor and I visited the airport several times because of organisational issues with customs. He patiently and ironically approached the situation, at the same time, he cheered me during long stays at the airport. It is very sad that such a kind-hearted and talented scholar unexpectedly left our world in his prime. I would like to express my sincere condolences to professor's family and colleagues.
Alina Jankauskaite, Moscow
Alina interacted with Ian during a conference in February 2020 at RUDN University
---